© 2016 Red Button Ltd. All Rights Reserved.
Red Button and the Red Button logo are trademarks of Red Button Ltd. ("Red Button"), in Israel and other countries. All other brand names, product names, or trademarks are the property of their respective owners.
This DDoS Vendor Review (the "Report" or "DDoS Vendor Review") is proprietary to Red Button, and constitutes valuable intellectual property of Red Button, protected by applicable copyright and trade secret laws and by international treaty provisions. The downloader of the Report is authorized to use this Report and any of the information in this Report, solely for his or her own internal use, and subject to the terms and conditions, including disclaimers, provided herein. No part of this Report may be downloaded, transmitted, broadcasted, transferred, assigned, reproduced, stored in a retrieval system, or in any other way used or otherwise disseminated in any form to any person or entity, without the explicit prior written consent of Red Button, which may be given by way of specific notice displayed on Red Button's website. All unauthorized reproduction or other use of the Report shall be deemed willful infringement(s) of Red Button's copyright and other proprietary and intellectual property rights. You acknowledge and agree that you will not use the Report in any manner that violates or misappropriates or could result in a violation or misappropriation of intellectual property rights of Red Button, including, without limitation, copyrights, trademarks, and/or trade secrets. Red Button expressly reserves all rights in connection with its intellectual property.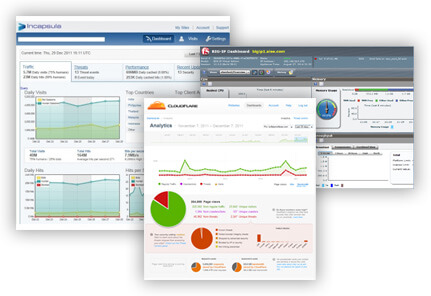 This DDoS Vendor Review has been developed by Red Button in good faith with the aim to help organizations select the best DDoS Security product for them, and with an effort to provide up-to-date and accurate information on the reviewed products. However, Red Button assumes no liability or responsibility whatsoever for any errors, omissions or inaccuracies in the Report, including in its conclusions and recommendations, and makes no commitment to update the Report. The Report is provided on an "AS IS" basis, without any warranties or representations whatsoever, expressed or implied, and you expressly acknowledge and agree that your use of the Report is at your own risk. Red Button reserves the right to update or revise the Report at any time without notice.
The analysis's ultimate goal is to help organizations choose the best DDoS product. Red Button's assumption is that product selection is one of the biggest issues organizations face today in DDoS mitigation, perhaps the biggest one. Organizations face an information gap in making this critical decision.
To meet this goal, the report must be objective. This is achieved by a funding method that does not affect the content.
The primary funder of the report is Red Button itself. Red Button offers multiple DDoS services, including consulting, training, DDoS simulation, managed services and more. Red Button is not a DDoS vendor and therefore the analysis scope excludes its own activities.
The secondary resource for funding the report is selling SEO and marketing benefits such as retargeting pixels or links to vendors' web sites. This activity does not, implicitly or explicitly, affect the content of the analysis.
Red Button interacts with multiple vendors on a daily basis. In some cases there may be business-related interaction (e.g., Red Button can act as a reseller of a vendor for a given customer). However, Red Button maintains a strict vendor-neutral approach, and intimate interaction with the vendor is considered an asset, as it is used to validate the vendor's claims.
Cooperation with vendors in the analysis
Red Button strives to cooperate with all selected vendors. The vendor's cooperation includes the following: request for public information, evaluation license and request for comments on the analysis draft.
Some of the vendors cooperated very well, while others did not. In the latter case, this impairs our ability to present a complete analysis and to include the vendor in the competitive analysis section.