Blog
DDoS Resiliency Made Easy with Red Button's Mitigation Platform
Ziv Gadot, Red Button CEO's interviewed VPN Mentor, The Authority on VPNs and Web Privacy, giving reliable advice, useful tips and VPN reviews on the best VPNs from their anonymity experts.
Gadot shared with VPN Mentor Red Button DDoS points of view on the following items
What is the discourse of a DDoS attack
How DDoS attacks can be mitigated
DDoS Resiliency Score Standard
DDoS and law enforcement relationship
Visit VPN Mentor in order to read more.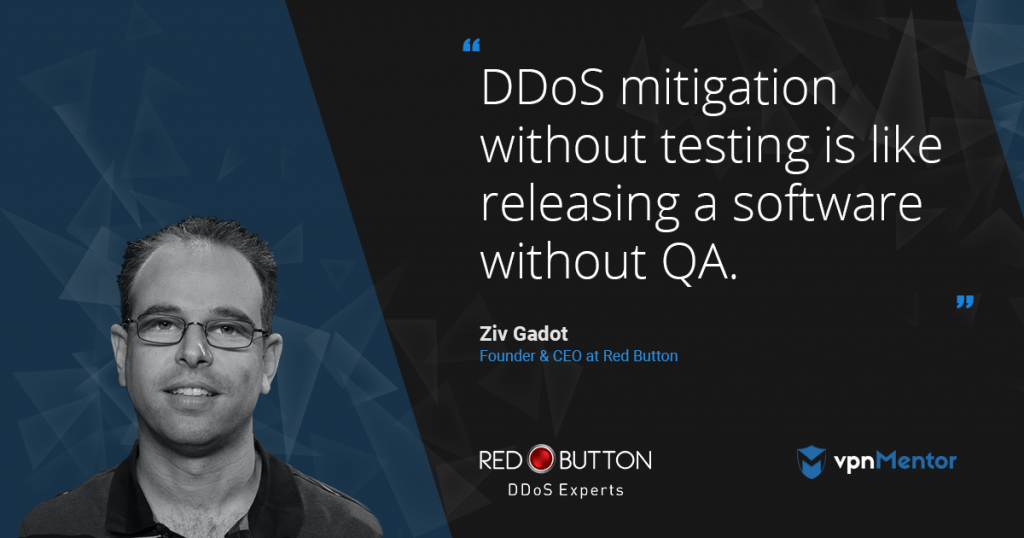 Sign up for our mailing list
 be the first to see DDoS threat alerts, tips, and recommendations.