DDoS Tools
DDoS Protection Status Page Service
Introduction
Organizations that have several services and use cloud DDoS protection must know which services are under protection, and which type of protection (Web Protection, Infrastructure Protection). They must have a status page that presents this data visually and also send an alert whenever a configuration changes.
Red Button 'DDoS Protection Status Page' is a service that meets this need and includes both a status page and the alert.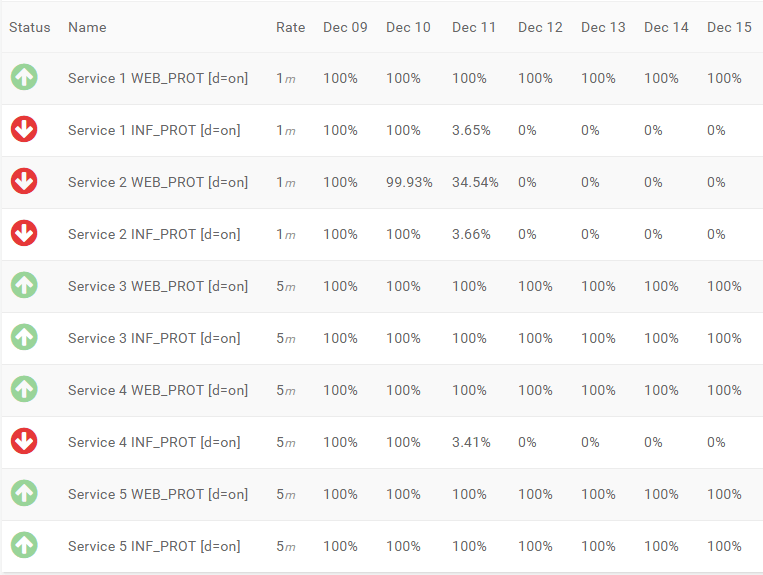 DDoS Protection Status Page
This report gives you a real-time update regarding your service's DDoS mitigation. Each test has a unique title according to the tested service, followed by the test default state represented by [d=on/off].
Email alerting service
This service allows you to get real-time notifications if the test state changes. You will get a single email alert triggered after 10 minutes from the change indication time. The alert service either can be on Red Button systems or can integrate with your organization's monitoring systems. In that way, you can get control over whom to send the alert to.
DDos Status Page
Get a real-time updating report regarding your DDoS protection status and type.
[contact-form-7 404 "Not Found"]