DDoS Webinars
2018 DDoS Trends – What You Need to Know
Ziv Gadot, Red Button CEO, will discuss the primary realistic DDoS threats that organizations must know about and address. Gadot will also explain how to mitigate each one. The attacks that he will discuss are:
Volumetric attacks
DNS DDoS attacks
HTTPS attacks
Hit-and-Run (burst attacks)
Benefits of attending the webinar include:
Ensuring that you are aware of threats
Learning "quick wins" in the fight against DDoS attacks
Ziv Gadot is Red Button's founder and CEO. Red Button is a consulting and services company that prepares organizations for DDoS attacks from an architectural vendor-neutral point of view. It ensures that the organization completes all the necessary steps to prepare itself: gap analysis, DDoS simulation testing, technology selection, SOC training and emergency response.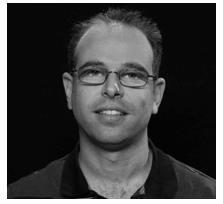 Sign up for our mailing list
 be the first to see DDoS threat alerts, tips, and recommendations.